John Anson Ford Theatre Seating Chart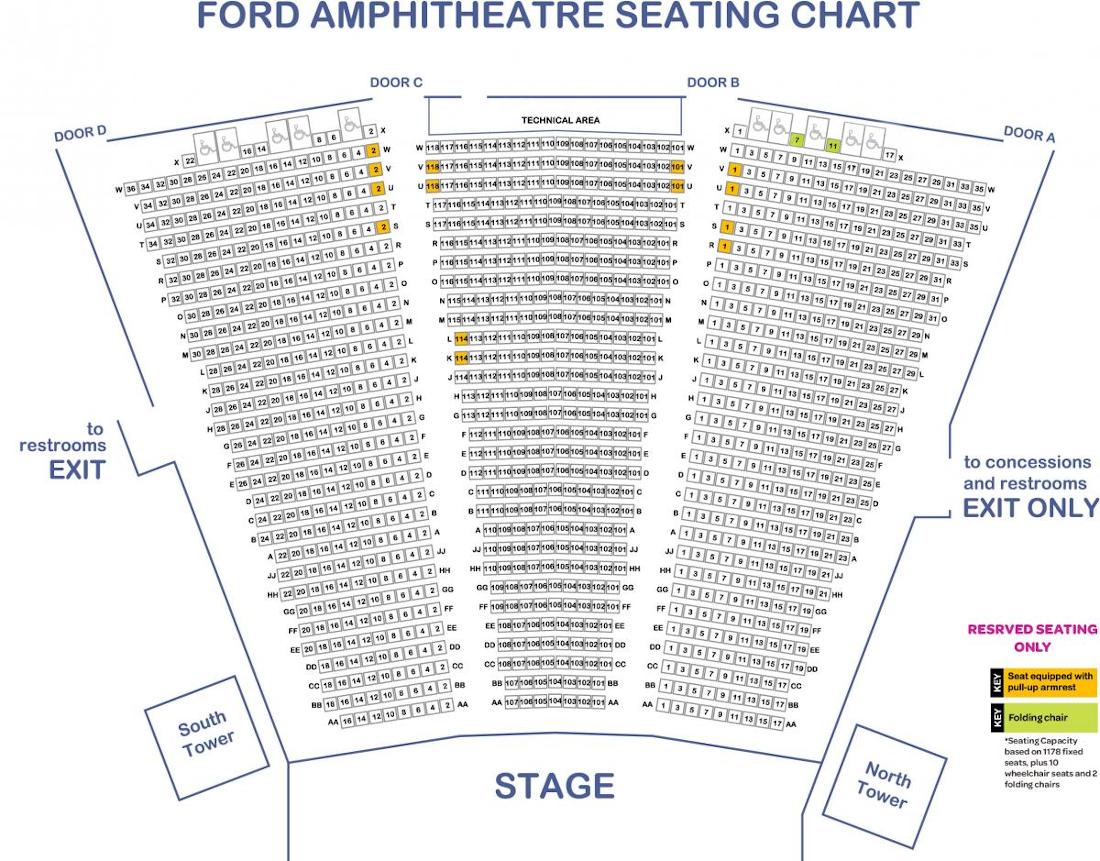 John Anson Ford Theatre offers 1,200 seats across three columns of the theatre. Each seat is outdoor seating designed for comfort and relaxation no matter the weather and comes complete with a stone-colored finish to add to the venue's natural beauty.
Wheelchair and companion seating is available in the rearmost left and right section rows as the rearmost part of the center column is used for technical support for the productions
NOTE: The seating chart above can be subject to change depending on the type of event. Always check the seating map when selecting your tickets for each individual event.
Purchase your tickets today to reserve your desired seats. View the John Anson Ford Theatre schedule to buy tickets for all upcoming events.
If you could like to read more about the ticket and refund policies, please read the ticket information page.